Welding is a fundamental process in metal fabrication that involves joining two or more pieces of metal using heat and pressure. At Metalwerx, we offer high-quality welding services that are suitable for various industries, including construction, and industrial manufacturing.
We use arc/resistance welding processes, which include gas metal arc welding (GMAW), also known as metal inert gas (MIG) welding. Our skilled team of welders has years of experience in welding operations, which includes free-hand welding.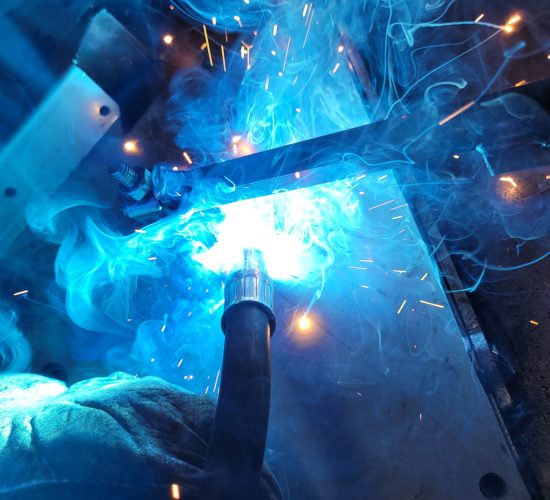 Our welding services are suitable for various production volumes, including prototype, low volume, high volume, and blanket orders. We understand that our clients have different production needs, and we strive to meet those needs. Our lead times are quoted on a job-by-job basis, and we offer emergency and rush services for clients who require immediate assistance.
Our welding services are suitable for various general capabilities, including contract, production, and small parts. We work closely with our clients to ensure that their welding projects are completed on time, within budget, and to their satisfaction. Our skilled team of welders has the expertise to deliver high-quality welding services that meet our clients' unique requirements.
If you require welding services, we invite you to contact us today to learn more about our services and how we can help you with your metal fabrication needs. We offer competitive pricing, fast lead times, and exceptional customer service, making us your ideal partner for all your metal fabrication needs.
In addition to our welding services, we also offer assemblies, engineering, and prototyping services. Our assemblies services involve joining various metal parts to create a finished product, while our engineering services can help clients with design and development. Our prototyping services can help clients bring their ideas to life and ensure that their products meet their unique requirements.